Social Media is just as important as what happens on stage or in the studio.
It sucks. There is never enough time. And there are no guarantees. But to be a Music Artist in the 21st century, Social Media is a must.
You need to maximize your followers and minimize your time.
You cannot tour constantly. There is no guarantee of consistent live shows in world governed by lock downs and quarantines. You have two stages – live and digital.
How do you grow your audience on both stages?
Social Media……………
Your audience lives their lives through their phone. Look at the statistics Jan 2021:
7 billion users on Facebook
9,442,000 users on Instagram
2 + billion users on You Tube
500 million users and counting on Tik Tok
So many Social Media platforms to choose from. Where do you start?

An optimised social presence helps you cut through the noise.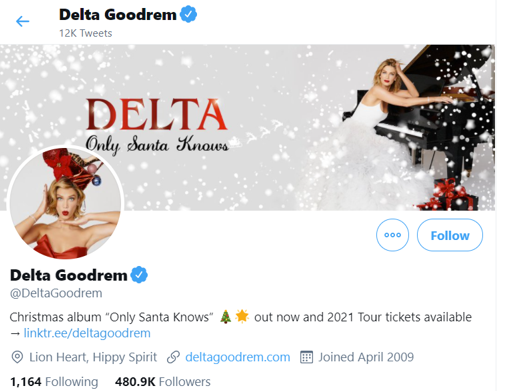 Promote Tour Dates, Latest Release, link directly to product, match photos, feature using Cover Photo. Use APPS like Canva and Poster my Wall to create interesting Cover Art.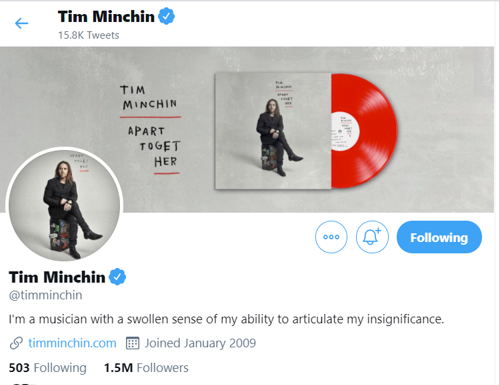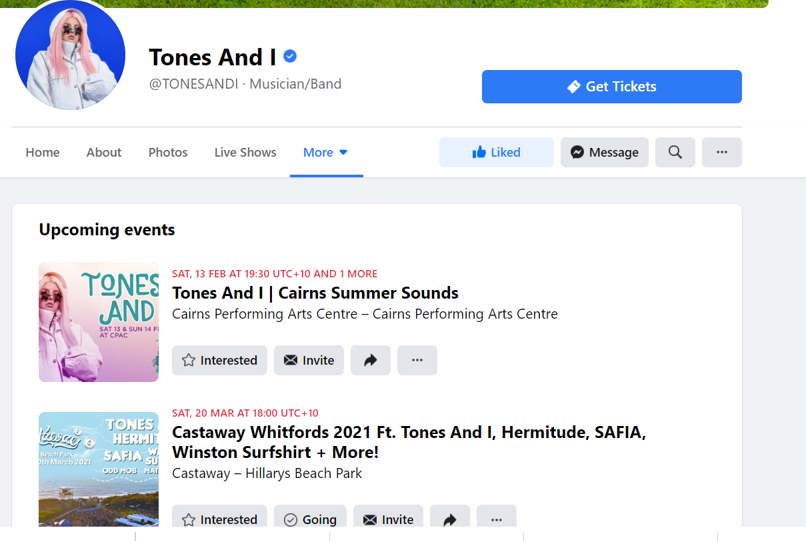 So how to build or keep your following?
Feature yourself doing what you do
Identify the essence of yourself as an Artist. What is it about you that no one else can offer an audience on stage or online or in a song? What is the experience that you offer?
Whatever you are doing, tell your story in photos and videos and blogs and podcasts.
Document everything. Show your Personality. Surprise your Fans. Create a Movement. Connect with a Charity. Partner with a Business. Influence a Generation.
Create and document so that you have plenty of content and assets available when you need them.
Tag other musicians, promoters and venues where you perform, your agent, manager, publicist, journalists who have interviewed you, charity partners, sponsors, community networks. It's a way to cross promote, celebrate and appreciate your team and network. Everyone shares and the metrics grow.
Survey them, respond to their questions, include them, reward them, give them a shout out. Getting your shows retweeted or shared is a great accolade. Make sure you let them know how much you appreciate them. The Meet N Greet is a time honoured tradition that never feels to add value to your connection with your fans.
Fast becoming the number one platform for Artists to break new songs, Tik Tok is a must for Music Artists.
According to the International Federation of the Phonographic Industry (IFPI), in 2019, on-demand video streaming, i.e., YouTube, accounted for 47 percent of global on-demand music streaming. Premium audio-based streaming accounted for 37 percent, and free audio-based streaming accounted for just 15 percent.  
You must set up your official Artist Channel, own your own branding and content. Share One album and 3 Videos on your channel to qualify for a Music Artist channel in You Tube music.
Streaming on Apple and Spotify
Set up your Spotify and Apple Music channels and work with playlists
How to get added to a playlist?
Short Songs
Make an impact under 30 seconds
Repackage old material
Make the most of Spotify for Artists
Great relationship with your Distributor
Own your Genre. Pioneer your Genre
Think Long Term, release lots of songs, develop long release schedules
Connect with Spotify Curators – Try LinkedIN
Create interesting Cover Art
Focus on Engagement
Building Super Fans and Dedicated Followers Live and via Socials is Playlist Gold
Make sure your songs start and end with a hook
Avoid long intros and slow builds
Build your SEO – Website, Socials and Live Fans
Craft a Stream Friendly Song