In george, Tyrone provided lead and backing vocals, guitar, keyboards, production and song writing. The band's debut album, Polyserena, entered the Australian national charts at No 1, sold double platinum and won the band an ARIA for Best New Artist. george released eight EPs, two albums and an award‐ winning DVD during its career. In 2016/17 the band celebrated its 20‐year anniversary, performed sell‐out shows around the country and released a new album compilation of their indie EPs, The Early Years. 
In 2005, george entered an indefinite hiatus and Tyrone formed a new solo band, releasing his debut pop/rock/soul mini‐album Heavy Soul Part 1 in 2006 with a successful national tour and solid national radio play; relocating to London in 2008 and representing Australia at various festivals including Toast and TNT Month of Music; relocating to New York in 2009 (until 2012) and representing Australia at various Australia Day festivals and Anzac Day ceremonies; releasing his first solo album, I Believe, in 2011 on the back of a successful crowd‐funded Pledge Music campaign; and releasing his remix EP I'm A Believer in 2014 with a successful east coast band tour and solid national radio play.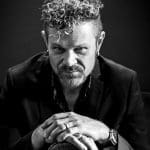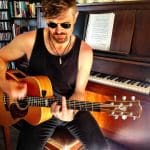 His long‐awaited follow‐up album, Utopia?, will be released later in 2020. The album traverses genres and influences, with pop gems sitting comfortably alongside beautiful ballads, and all carrying a powerful message as Ty expertly weaves between personal and socio‐political themes. 
Tyrone says of the inspiration behind the record: "I'm aiming to create a journey through the myriad of human emotions, both on a personal and a global level, that we are all facing right now". 
But that doesn't mean it's a gloomy record: "This is a record for those yearning for a better path; something I think so many people on this planet agree with. Things are evolving so quickly, but amongst the 24 hour news cycle, there's not enough balance between the negative and positive. This album tries to bridge that balance." 
The record features co‐writes with Grant (G.W.) McLennan (of The Go‐Betweens), and including his last vocal recording), Dan Rosen (ARIA CEO) and his main co-writers, Award-winning Donna Dyson and rising NT star Colin Lillie. 
First single BLACK DOG will be released Friday June 26. It is a positive, upbeat yet honest song about depression, told from the perspective of someone who's been through the journey, and offering hope to someone who's struggling.