The Lyrical (Karl Smith) has become a rising star of the music scene in Brisbane. The Sunshine State capital has always been a hotbed for new talent in a variety of genres and the acoustic/hip-hop/reggae scene is now no exception to that tradition. Following in the footsteps of Ben Harper, Bob Marley, Michael Franti and Xavier Rudd, The Lyrical reflects the ingenuity and musical aptitude it takes to be a great artist. The "unique blend of beat-boxing meshed with folk guitar and socially conscious lyrics" (City News) is fast becoming one of those artists who demand your attention.
"I'm blown away by the song writing.. I've heard so many original compositions, being a writer, but that was amazing."
Anna-Maria La Spina
"The Lyrical raises the roof of all and any venue he plays, truly inspirational."
MX Magazine
"When it comes to his writing, well… He's not called The Lyrical for nothing.."
Scene Magazine
"With an infectious blend of roots reggae and hip-hop in toe, The Lyrical commands a strong stage presence as he spits his politically charged and socially conscious expressions,"
The Music
Awards
2 x "Peoples Choice Award," Byron Bay Bluesfest
7 x No.1 Triple J's Unearthed
1st Place,"Queensland Buskers of the Year, Valley Fiesta"
3rd Place, "Australian Busker of the Year, QPAC"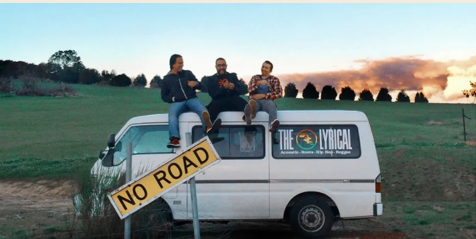 The Strand
@thestrandyeppoon
Always a crowd fav! Great songs. Penultimate musicians. Know how to entertain. The Lyrical are the real deal!