The 70s and 80s formed the soundtrack to so many lives. To celebrate two of the most successful artists of these two decades, the Elton Diamond tribute show takes you on a journey with two of the world's biggest music Artists.
Elton John
Bennie and the Jets
Daniel
Your Song
Tiny Dancer
I'm Still Standing
I Guess that's why they call it the blues
Candle in the Wind
Teacher I need you
Saturday Night's Alright for Fighting
Crocodile Rock
Rocket Man
Philidelphia Freedom
Elderberry Wine
Bitch is Back
Neil Diamond 
Crunchy Granola Suite
Cracklin Rosie
Beautiful Noise
Song Sung Blue
Red Red Wine
I am I Said
Holly Holy
Soolaimon
Forever in Blue Jeans
Kentucky Woman
I'm A Believer
Thank the Lord for The Night Time
Cherry Cherry
Brother Love's Travelling Salvation Show
Sweet Caroline
Shilo
Solitary Man
Love on the rocks
September Morn
Desiree
Longfellow Serenade
Brooklyn Roads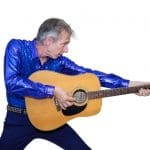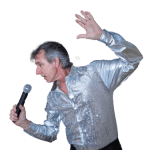 This is a show in Tribute to an original Artist. The artist guarantees that its name and marketing material does not infringe on copyright or trademark. All show marketing by the Venue must note the following: This is a Tribute Show. This band is not affiliated, sponsored or associated with the original Artist that it pays Tribute to.