R.E.M. & Live set the bar in the 90's with strings of hits that stand the test of time today. 
R.E.Ms Losing my Religion, It's the End of the World as We Know it,  Everybody Hurts, Orange Crush, What's the Frequency Kenneth? all became instant classics. With their politically charged lyrics and the irrepressible Michael Stipe on vocals, R.E.M. to this day are one of the worlds most successful and unique rock bands.
Live took the world by storm with their mammoth debut album Throwing Copper. Packed with hits like Lightning Crashes, All Over You, I Alone & Selling the Drama. The hits kept coming and the band continues to sell out stadiums to this day. 
Dirty Dice, one of SEQ's most well known cover bands brings it all to life in one massive show. Carefully selected crowd pleasers and singalongs guaranteed to keep the audience entertained til the final chord. Finished off with a set of the best cover songs from the huge Dirty Dice catalogue, this show is a must see event.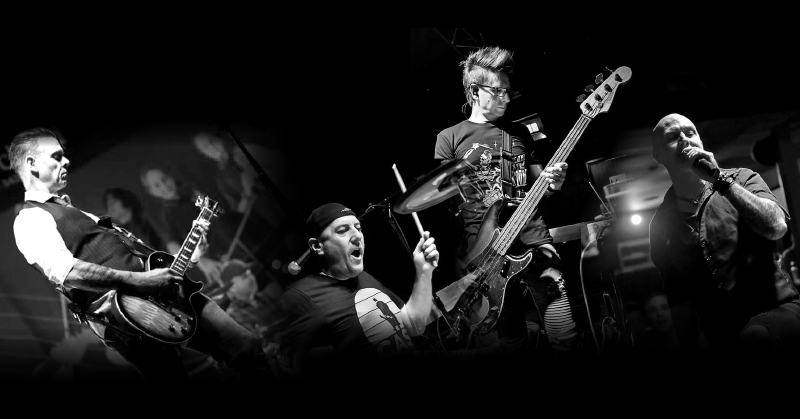 R.E.M.
What's the Frequency Kenneth?
Orange Crush
The One I Love
Losing My Religion
Stand
Crush with Eyeliner
Sidewinder Sleeps
Man on the Moon
Everybody Hurts
It's the end of the world as we know it.
Live
All Over You
Selling the Drama
Run to the Water
Heaven
Dolphins Cry
Shit Towne
Turn my Head
Lakinis Juice
Walk the Line
I Alone
Lightning Crashes
This is a show in Tribute to an original Artist. The artist guarantees that its name and marketing material does not infringe on copyright or trademark. All show marketing by the Venue must note the following: This is a Tribute Show. This band is not affiliated, sponsored or associated with the original Artist that it pays Tribute to.