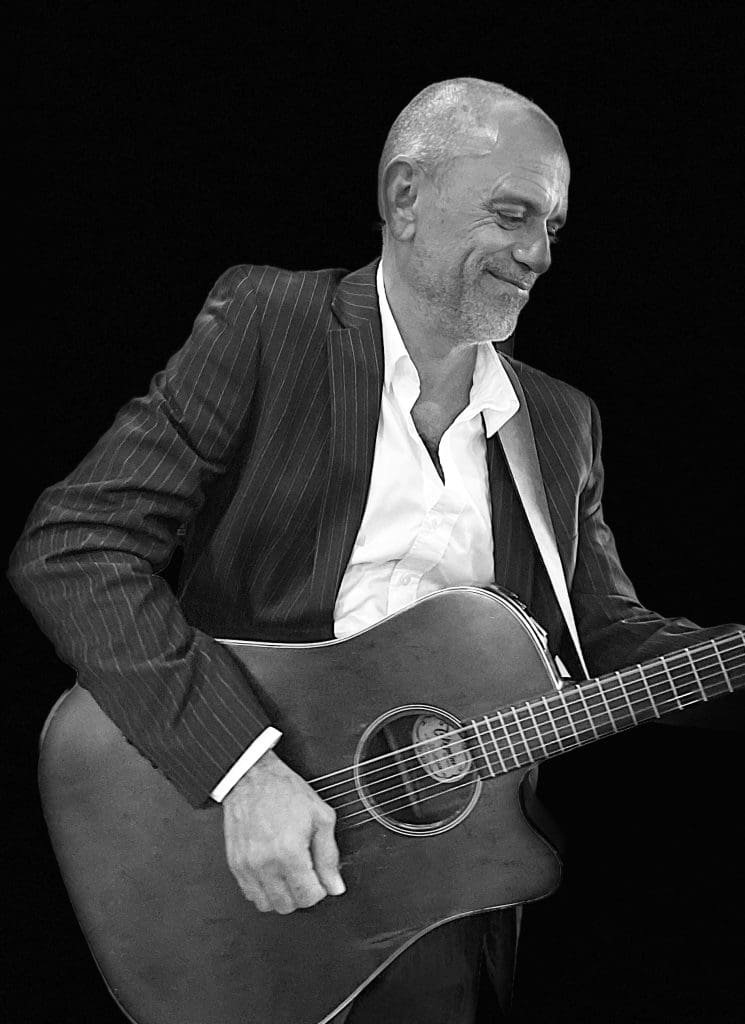 Wayne Evans Musician: Hotels| Cafes | Clubs | Functions | Weddings 
I am an accomplished musician who sings and plays acoustic guitar, bass, lead guitar and the harmonica. I mostly perform solo, but can also be booked as a duo act or three or four piece band with fellow musicians.
I have a full setup of professional sound equipment which allows me to deliver music clearly and at levels that adhere to noise restriction volumes or to louder partying volumes if required. I also have current Public and Products Liability Insurance.
My most recent gigs include bookings at the Hope and Anchor,  State Library Café, The Manly Hotel, Kingaroy Hotel, the Padre Bar and The Grove Establishment and a variety of private functions.
About Me
Born in the Brisbane suburb of Corinda, I grew up listening to the likes of James Taylor, Tom Petty, Neil Young, CSN&Y, Jackson Browne, the Rolling Stones, The Beatles, Cold Chisel and Men at Work. I was also surrounded by music from an early age via my musician brothers' regular (and overly-loud!) jam sessions. So it came as no surprise when playing Aussie Rules took a back seat to playing music, and I picked up my first guitar at the age of 15.
Music History
My first gigs were secured within a year when I fronted the Fallen Bases, a three-piece 60's/rock band, playing regularly around Brisbane on the weekends while finishing my senior school years. Venues included The Outpost, The Love In, The Freeps Concert, The Aussie Nash, and the Western Districts Football Club.
Hotdog Truckin' , a three-piece rock and blues outfit was formed in 1986 with the Fallen Bases' drummer after our third band member moved interstate to play professionally.
After fronting Hotdog Truckin' for two years, I joined well-established covers band, The Winters, as a guitarist and vocalist. I spent the next six years playing extensively around South East Queensland at a variety of gigs including at a multitude of B&S Balls in regional Queensland. I left for the UK in 1993 and returned in 1996, and during these years played solo gigs in London while developing my songwriting skills.