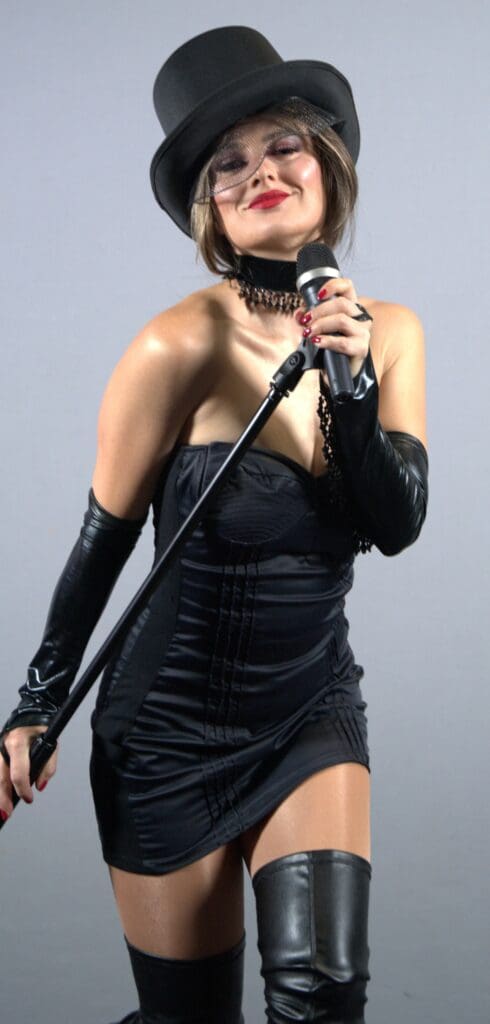 The Shania Twain Tribute Show, fronted by the exceptionally talented Koby Lee as Shania, accompanied by her remarkable backing band, is an electrifying musical experience that pays homage to one of country music's most iconic and beloved artists.

Koby Lee, a gifted vocalist and performer, brings an unparalleled level of authenticity to her portrayal of Shania Twain. Her incredible vocal range, stage presence, and uncanny resemblance to the legendary country superstar captivate audiences from the moment she steps on stage. With every note she sings, Koby effortlessly captures the essence of Shania's signature sound, infusing each song with passion and emotion.

Behind Koby Lee stands a group of talented musicians who bring their expertise and dedication to recreate the energetic and vibrant sound that made Shania Twain a global sensation. Their collective experience and skill ensure that every performance is a seamless blend of live instrumentation and tight harmonies, mirroring the distinctive sound of Shania's original recordings.
From Shania's early hits like "Any Man of Mine" and "Whose Bed Have Your Boots Been Under?" to her chart-topping singles such as "You're Still the One" and "Man! I Feel Like a Woman," the Shania Twain Tribute Show takes audiences on a musical journey through her remarkable career. The band's attention to detail, combined with Koby Lee's captivating stage presence, make each performance an unforgettable experience that leaves audiences craving more.

With a stunning visual production, dazzling costumes, and a contagious energy that fills the venue, the Shania Twain Tribute Show delivers an exhilarating live performance that honours the legacy of one of country music's greatest artists. Audiences are transported back to the heyday of Shania Twain's reign, where they can sing along to their Favorite hits and relive the magic of her unforgettable music.
Whether you're a die-hard fan of Shania Twain or simply appreciate great music, the Shania Twain Tribute Show featuring Koby Lee and band is an absolute must-see. Prepare to be captivated, entertained, and swept away by the talent and passion of this exceptional ensemble as they celebrate the timeless music of Shania Twain, leaving an indelible mark on the hearts of all who experience their incredible performance.