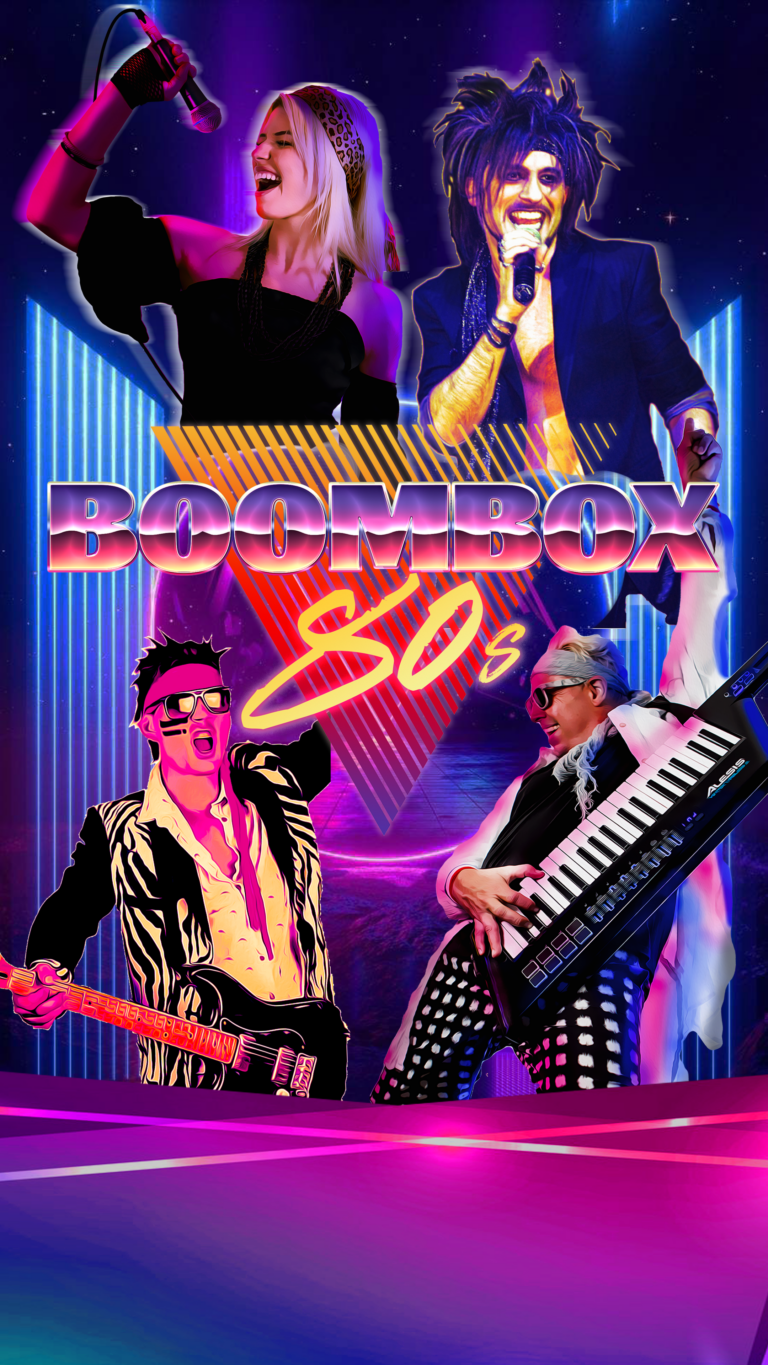 "Boombox 80s" is not just a cover band; they are the ultimate 80s music experience that will transport you back to the era of neon lights, big hair, and iconic music. They perform each song with incredible accuracy, recreating the same synths and sounds as heard on the original records, making it impossible not to dance along. Their electric guitar riffs for the big hair rock songs will have you head-banging, and their vocalists will blow you away with energy that's bigger than a Live Aid concert at Wembley.

But that's not all! Boombox 80s adds a little bit of fun humor to set the tone of the crazy, iconic 80s look and sounds in all their splendor! They have crafted each performance set to be one entire mashup of the best songs, best parts, and best grooves, seamlessly combined into one never-ending piece that will keep your event pumped up and on the dance floor with hit after hit song that you'll be singing along to and moving your feet to. As Lionel Richie said, "all night long."

Boombox 80s performances are more than just music; they are a visual feast for the eyes with synchronized lighting and video that create the perfect 80s-infused show. With decades of performance experience between the group members at venues across the globe, including nightclubs, live concert halls, stadiums, and festivals, Boombox 80s will bring true professionalism and electrifying energy to your event. Get ready to go on an incredible journey back in time with Boombox 80s!