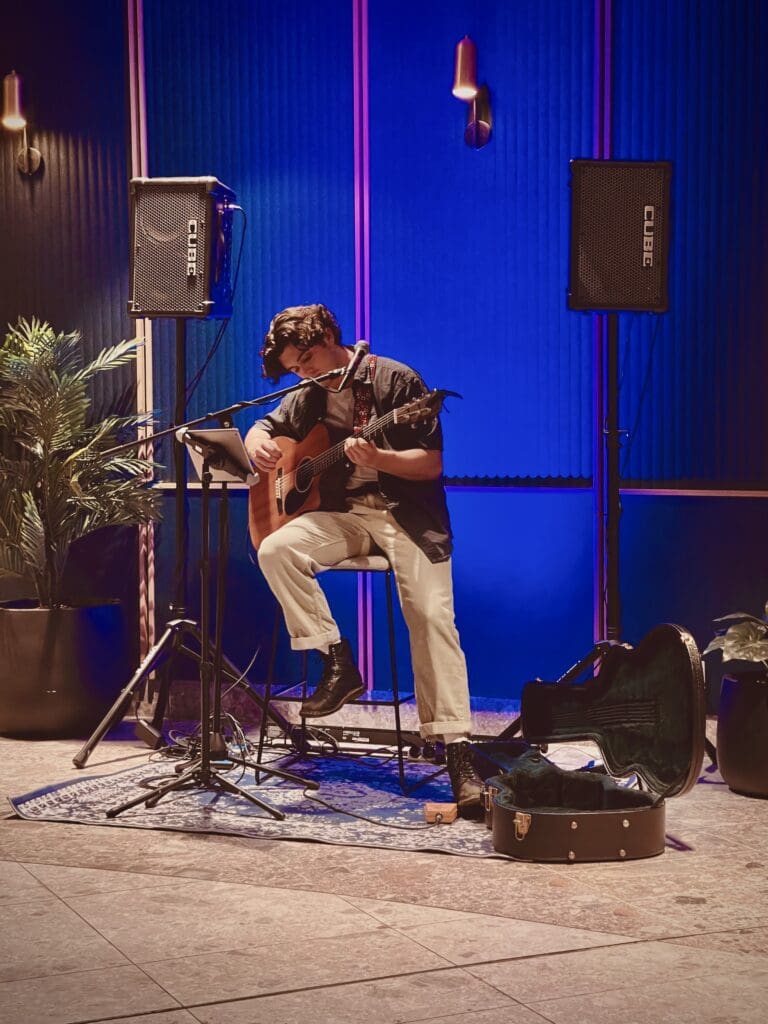 Introducing Harry Morris, a seasoned and versatile acoustic musician hailing from the vibrant city of Brisbane. With a passion for music that resonates through both energetic and soothing melodies, Harry creates a unique and captivating live experience.

Drawing inspiration from the eclectic sounds of Brisbane's music scene, Harry weaves a musical tapestry that seamlessly blends upbeat rhythms with soul-soothing tunes. His performances are a journey through emotions, ranging from the foot-tapping, infectious energy of his lively sets to the tranquil, introspective moments when he shares his mellower compositions.

With years of experience under their belt, Harry Morris has honed his craft, at his current place of study at the Queensland Conservatorium of Music. His soulful vocals and skilled guitar work take listeners on an emotive ride, creating a connection that leaves a lasting impression.