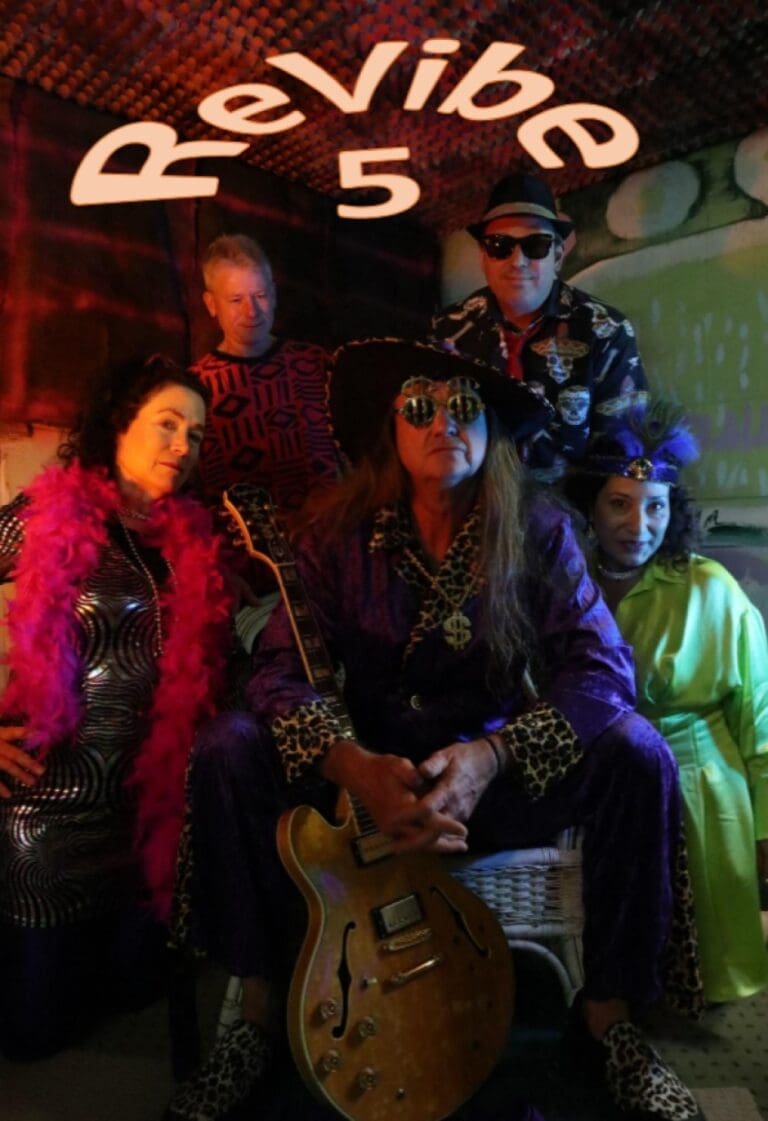 Revibe5 is for those who are serious about not taking themselves too seriously. We bring back the vibe to the biggest boldest danciest tunes from the 70s and 80's, plus a heap of modern bangers to keep the dance floor vibin'.

Our members have played everywhere from the Entertainment Centre to Dave's backyard. We have 4 vocalists lead by the roaring Ruth and Karyn ,with Loz and Moggie adding some male flavours to our broad mix of tunes.

Whether it's Tina Turner, Annie Lennox, Sia, Chic, ABBA, LaBelle , or the Bangles, Buggles, Blondie and The GoGos, or some classic Oz rock, we have got you covered.