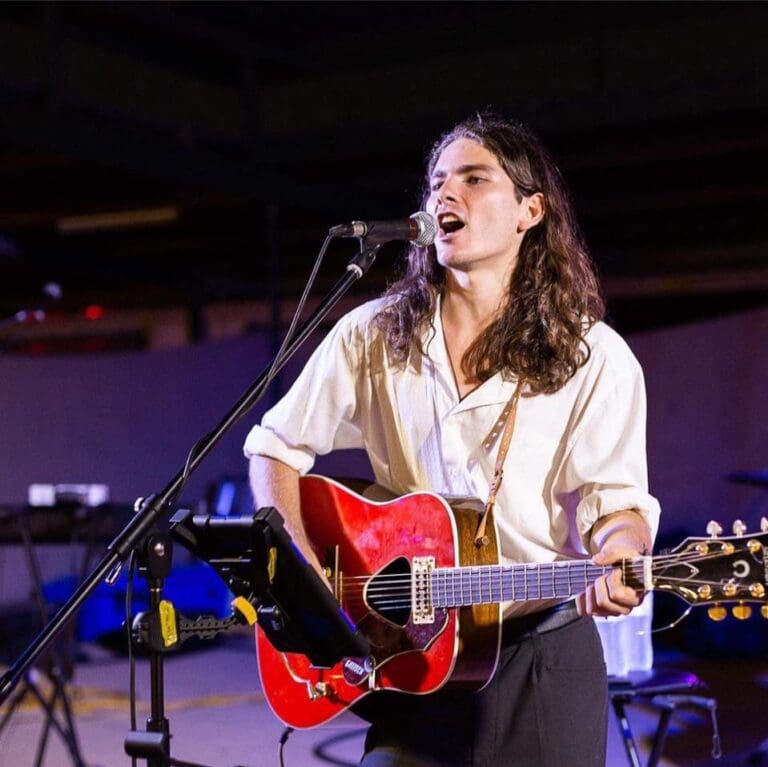 Tane-Rua is a highly experienced and dynamic singer-songwriter with a passion for creating and performing original music, as well as delivering captivating covers across a range of genres.
An old soul in a 20 year old body from Central Western Queensland, Tane-Rua's music is influenced by Elvis, Bob Marley, Ray Charles and his life experiences.
He kicked of the year at Back Road Bash 2019 in Toowoomba, then headed home to the Central West where he hit several venue performances with a bang at Winton's Way Out West Festival. Having fun with friends and the Central West Music Makers at local events filled his time until he won both Barcaldine Tree of Knowledge Talent quest and Muttaburra's Got Talent. He mellowed for Blackall Showgirl Lunch and rocked it out for Barcaldine races showing his versatility and ability to read his audience.
Fresh from the Q Music Outback Trails of 2023, Tane-Rua is a self-taught contemporary singer songwriter with musical roots stretching numerous genres and eras. Raised in the regional Queensland town of Muttaburra, Tane would go on to find his passion in music, later relocating to Brisbane in 2020 to study. He has since been entertaining audiences full time as a gigging musician.
Tane's original blend of old-time bangers and a mean right hand are a spectacle to behold and will leave audiences of all ages captivated.