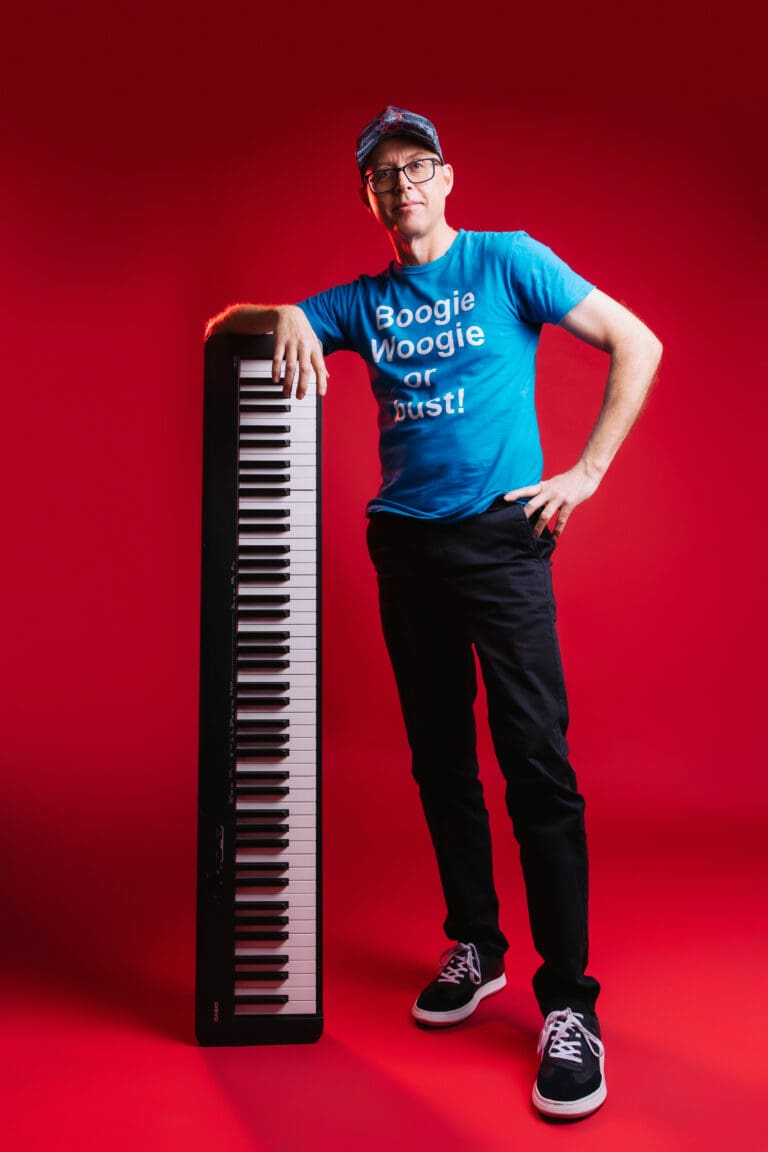 Matt Beezum is a boogie rockin' pianist and singer covering classic rock songs in his distinctive boogie woogie style.
Combining the vintage boogie woogie groove with a direct hit of classic rock'n'roll, Matt sets the stage ablaze with his dynamic renditions of hits from the 50s, through the decades, to the rockin' songs of today.
From Pinetop Smith to Little Richard to The Rolling Stones to The Stools, Matt Beezum powers through sets worth experiencing with songs that share that enduring element that is Good Boogie Rockin'!