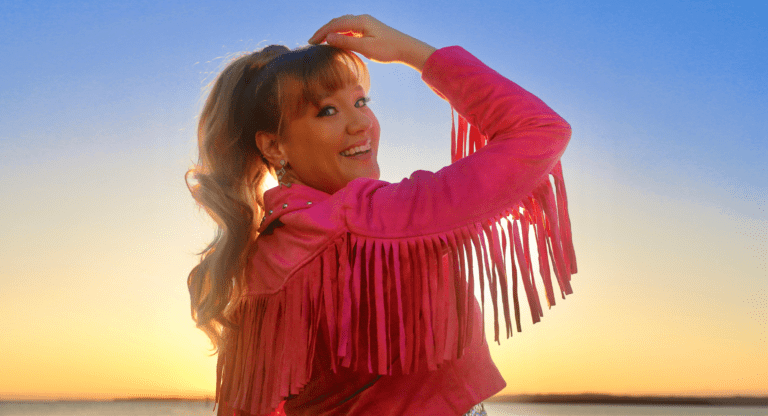 Cassidy-Rae is an award-winning artist with mesmerising vocals, an electrifying stage presence, and authentic performances on guitar and keyboard. Her talent has earned her accolades like the Australian Country Music People's Choice Awards Best Female Vocal 2022, ICMA New Female Country Artist 2023 and Gympie Muster Talent Finalist 2023.
Described as "one of country's most energetic young talents" by KIX Country, Cassidy-Rae's journey has been marked by success after success. From winning Sutherland's Entertainer of the Year to achieving back-to-back number one iTunes charting singles, she's a rising star with an unstoppable momentum.

Invited over to Nashville in June to share her original songs and play for publishers and record labels, Cassidy-Rae's music has reached far and wide, captivating audiences across the globe. Her singles have graced popular playlists like Spotify's Fresh Country, Apple Music's Today's Country, and Aussie Country, just to name a few. She's been featured on Top 30 charts, premiered on Country Music Television, and gained attention from esteemed publications like CountryTown Australia and Amnplify. Her success went global when USA's country music singer-songwriter & ACA's New Artist of the Year Thomas Rhett, raised a glass joining the 'Cheers Y'all' movement.

"Cassidy-Rae brings so much emotion to her performance that the listener can't help but be affected by it…given the depth of her talent, and her passion for all aspects of performance, live shows by Cassidy-Rae will be a must" – Sunburnt Country

With multiple international residencies under her belt and a loyal following of 100,000 fans worldwide, Cassidy-Rae knows how to captivate an audience. She brings her infectious energy to the stage through live streams, where she shares not only her music but also glimpses of her life.

Now, it's time to crank up the volume and get ready to party with Cassidy-Rae's latest hit, "One More Song." This electrifying contemporary country anthem will have you kicking up your boots and singing along. From the first note to the last, it's a wild ride of infectious melodies, foot-stomping beats, and undeniable fun. So grab your friends, join the celebration, and let Cassidy-Rae ignite your spirit with a country party like no other.