Brit Beat Mania present "The British Invasion", a spectacular musical and visual extravaganza showcasing hits from many of the best of British artists of the 60's, 70's, 80's and more.
Brit Beat Mania feature; Ian Schubert (Lead vocals), Gary Allen (Guitar/vocals), Tim Bennetts (Bass/vocals), Danny McLees (Drums/vocals) and Stewart Paxton (Keyboard's/vocals). These talented and entertaining musicians deliver a professional and authentic show packed with great music, harmonies and costume changes.
The show is designed to take audiences on an entertaining, fun, interactive and nostalgic journey, singing and dancing to hits from the Swinging 60's, the Glam 70's, the 80's and beyond.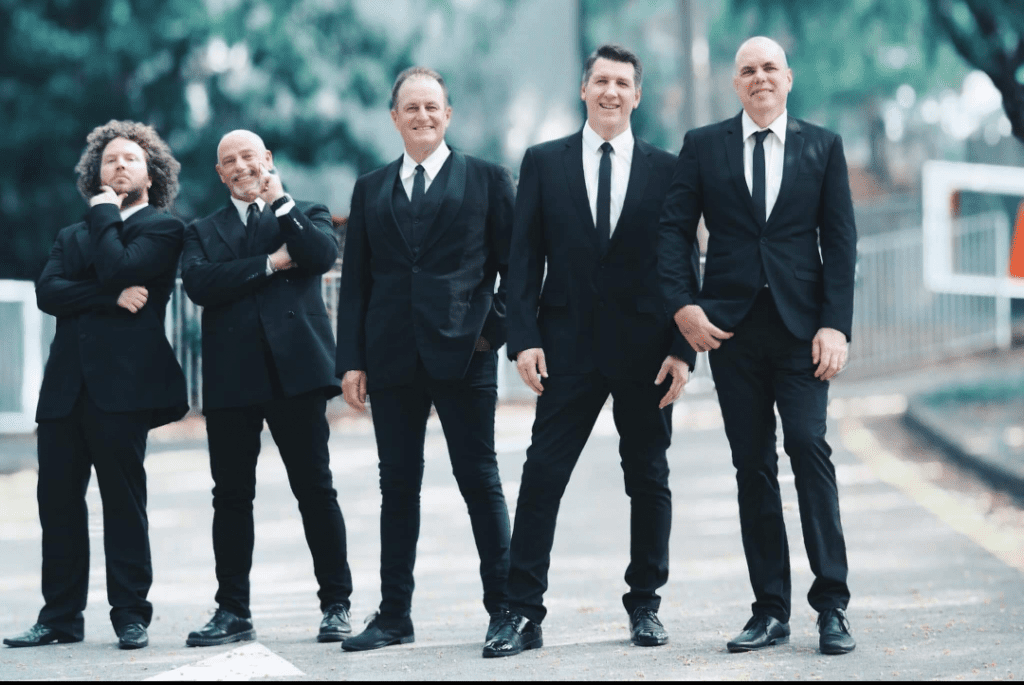 This is a show in Tribute to an original Artist. The artist guarantees that its name and marketing material does not infringe on copyright or trademark. All show marketing by the Venue must note the following: This is a Tribute Show. This band is not affiliated, sponsored or associated with the original Artist that it pays Tribute to.